50% Off Your First Clean with MAK.today
Sit Back, Relax & Let Us Take Care of Everything
Statistics show that, on average, we spend almost five and a half hours a week on household chores, and let's face it, who has time for that these days?
With the MAK.today app, you can choose from hundreds of thoroughly vetted cleaning professionals in your area, and book their services at a time and date that suits your lifestyle. 
It really is that simple!
Special Offer
We're offering 50% off your first clean*. Simply download the app and claim with the special promo code MAK50OFF now!
* Booking of minimum 3 hours standard cleaning required. Deep cleaning, multiple & bulk bookings excluded.
All cleaning materials to be provided by the customer.
We can discontinue the promotion without further notice.
For more information about bookings & cancellations, please see our terms & conditions.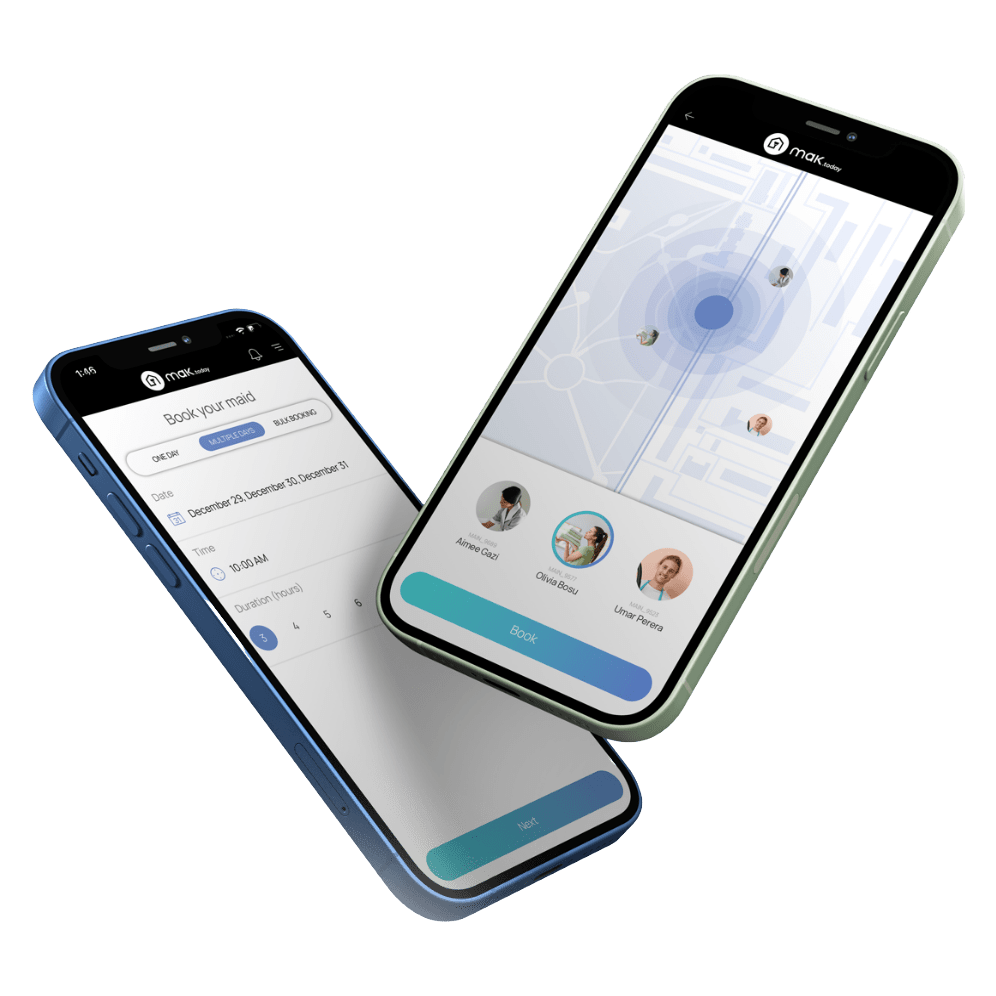 How Can MAK.today Benefit You?