Learn More About Our Journey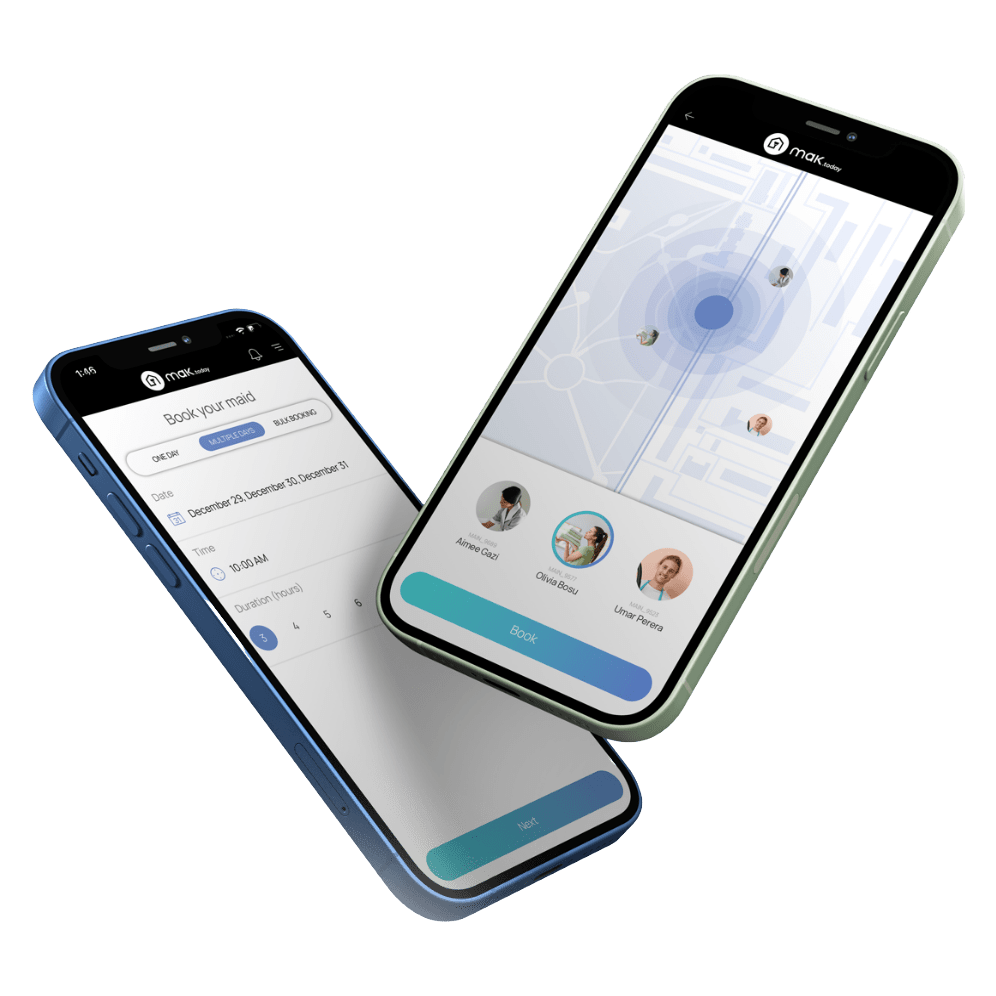 We believe that your home should be a place of relaxation and enjoyment – which is why we developed the MAK.today app, to ensure you can book cleaning appointments with complete ease at a time and date that perfectly suits your requirements.
MAK.today is a revolutionary app that simplifies the process of looking for a domestic cleaner. Simply sign up for the app, and browse hundreds of cleaning professionals in your area, view their profiles, book an appointment and review their services for other app users to see.
Freelance & Agency Support
Not only does MAK.today make finding a reliable and quality cleaner easy for the customer, we also help cleaning businesses scale and thrive too.
We create opportunities on our platform for agencies and freelancers to connect with a ready-made customer base quickly and easily.
We work with more than 30 agencies and countless professional freelancers, who are using our network to find new customers and grow their business.
Our mission is to simplify daily life and connect our users with reliable and hardworking cleaning professionals.
When we began MAK.today, we did so with a clear idea of the kind of organisation we wanted to be. This is why we strive to be transparent, secure, and trusted by our customers and partners in every endeavour we undertake. 
As a platform that unites agencies and freelancers with customers looking for cleaning services, we remain fully conscious of our social and environmental responsibilities.Which means we will always do everything we can to support women in the workplace, safeguard both homeowners and cleaning professionals, enrich local communities and respect the world around us.