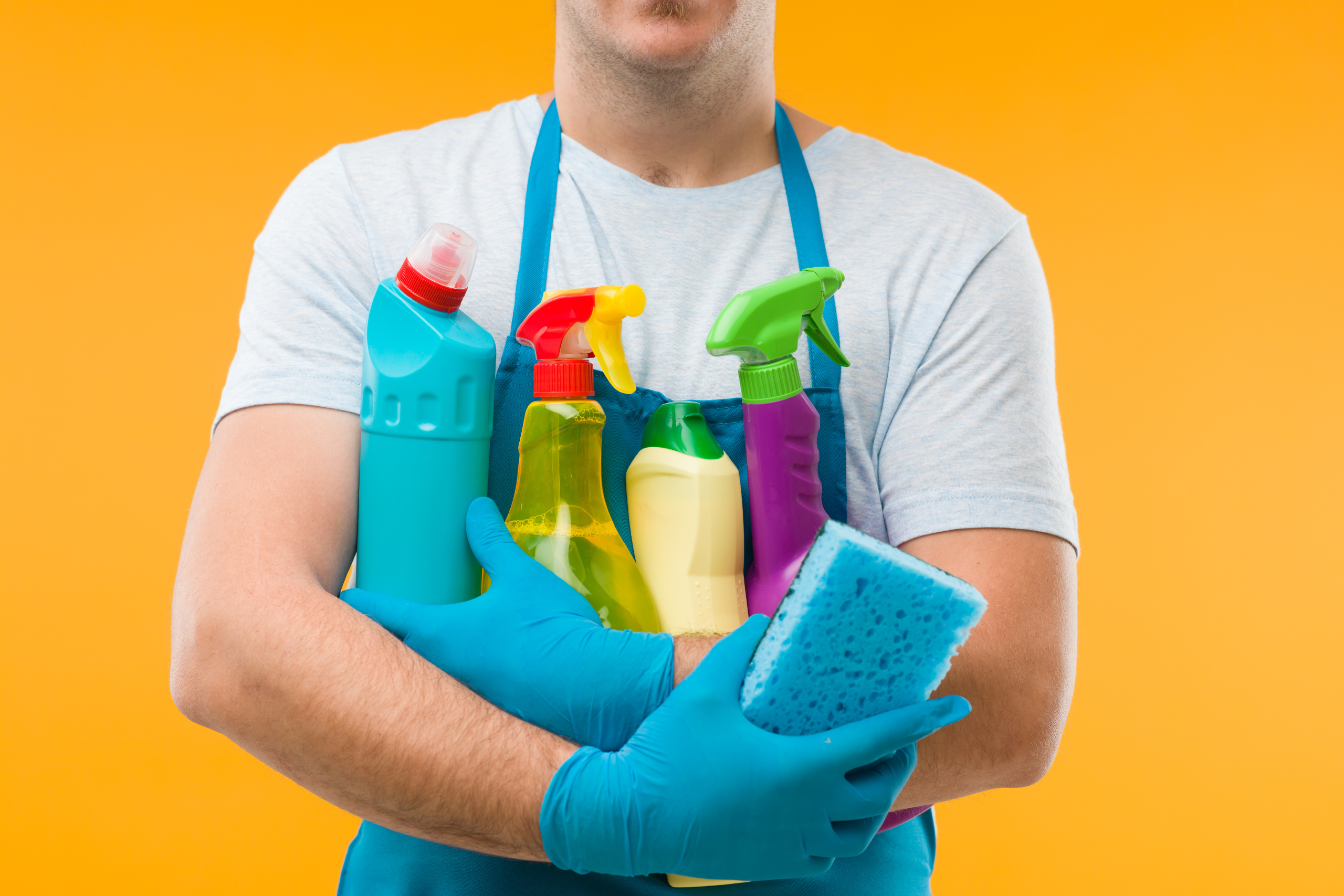 As spring approaches, we have thoughts of warmer weather, spending more time outdoors, making plans with friends and spending time getting in touch with nature again after a long winter hiatus.
But there is one essential task that we'd often like to put on the back burner at this time of year – spring cleaning. 
This necessary, seasonal chore helps to keep your home and health (both mental and physical) in tip top shape. 
In this blog, we've shared six tasks you can do to kick start your spring cleaning schedule this spring.
#1: Dusting
During the winter months, it's harder to spot cobwebs, dust and other debris building up. So it's a good idea to start your spring cleaning armed with some polish and plenty of dusters. 
Use a feather duster, or a broom to clean round the corners of the ceilings and around the corners of the skirting boards. It really is surprising how much dust you'll find and by removing this buildup it will help to alleviate allergens, and improve your breathing and lung health.
Dust under chairs, tables, units and cabinets and ensure that you either mop or hoover the area around them to make sure everything is collected. 
Be sure to dust shelves, and all of the items on them too. Shelving units harbour plenty of dust, and they're often overlooked – especially when the items upon them aren't used that often or they're high on the wall.
#2: Scrub Smaller Appliances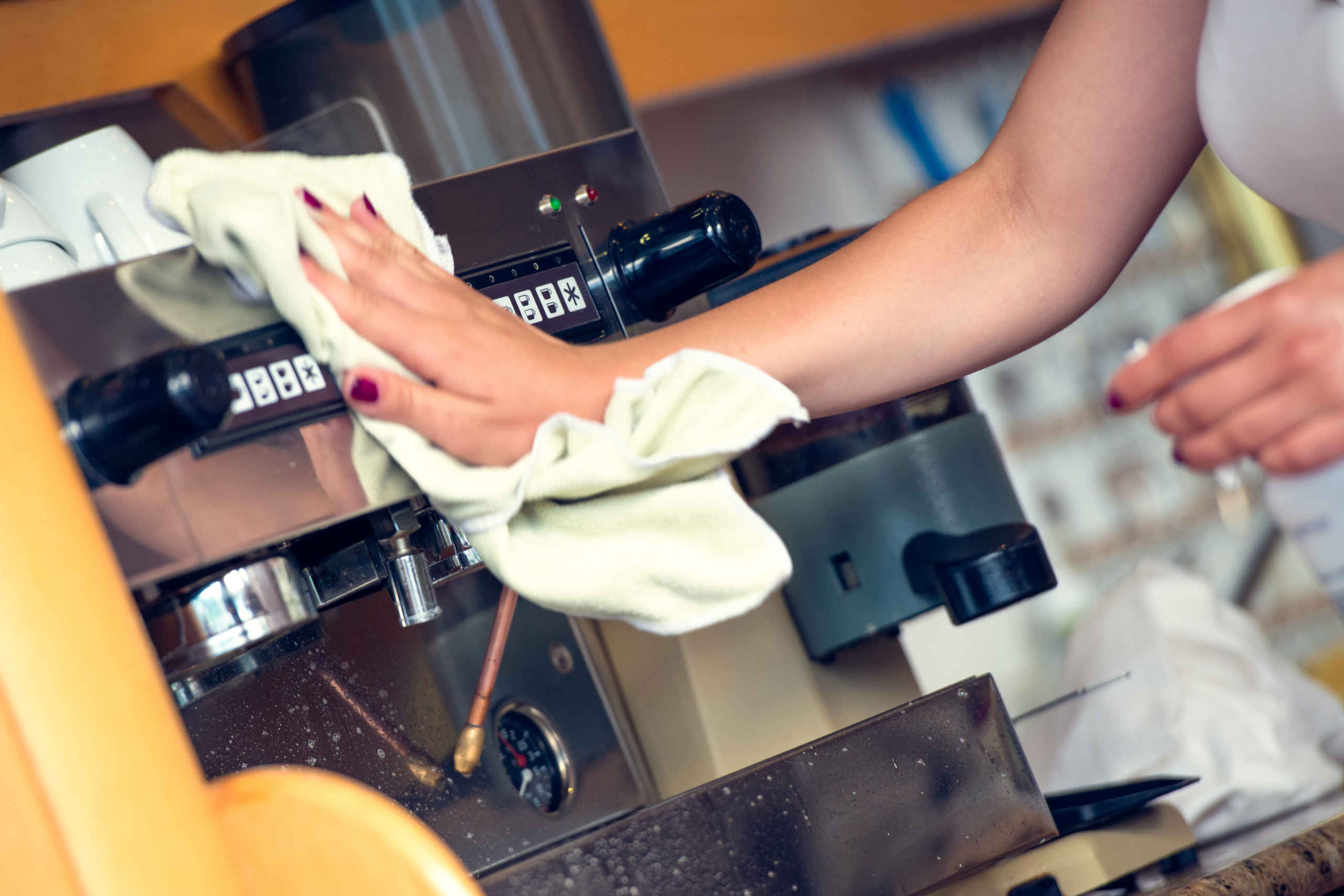 It's a good bet that you've been using many of your smaller appliances more over the winter period, particularly things like blenders, mixers and coffee machines. 
Although you may have washed them after each use, now is a great time to get into the nooks and crannies with warm water and a sponge to ensure you're removing any grime that you may have missed the first time around.
This means removing each of the components, including tops, bottoms, sides and any important accessories they may come with, such as whisks or filters on the coffee machine.
Cleaning your coffee machine is especially important, since most of us use ours on a daily basis, yet how many of us realise that our coffee machines can harbour a range of harmful germs and bacterias? 
In fact, recent studies show that up to 67 different types of bacteria can be present within the average machine.
Although your coffee maker should be cleaned on a regular basis, now is the ideal time to remove the filters, the drip trays and water tank to give them a scrub with hot soapy water. 
It's also a good idea to perform an internal clean of your machine based on the manufacturer's instructions.
#3: Fridge & Cabinet Deep Cleans
Over the festive period in particular, we tend to pick up food and ingredients that will get passed over and they're often still sitting there come spring, so now's the time to get the bin bags out.
To deep clean the fridge remove any old food and set aside that which you'd like to keep. Remove all the racks, shelves and containers and rinse them down with warm soapy water. Also ensure that you rinse the insides of the fridge, up the sides and along the bottom to clear up anything that might have spilt.
Also ensure that the drainage plug at the back of the fridge isn't blocked. If it gets blocked with ice or debris, you'll find pools of water on the bottom of the fridge and ice buildup spoiling your food.
The same applies to your kitchen cupboards, we'll often have tins, packets and all sorts of other oddities laying around. Remove everything from the cupboards and check the expiry dates on all of the products as you remove them. 
Give everything a good scrub and apply disinfectant on any stains or any questionable marks and leave to dry before putting everything back.
#4: Oven Deep Clean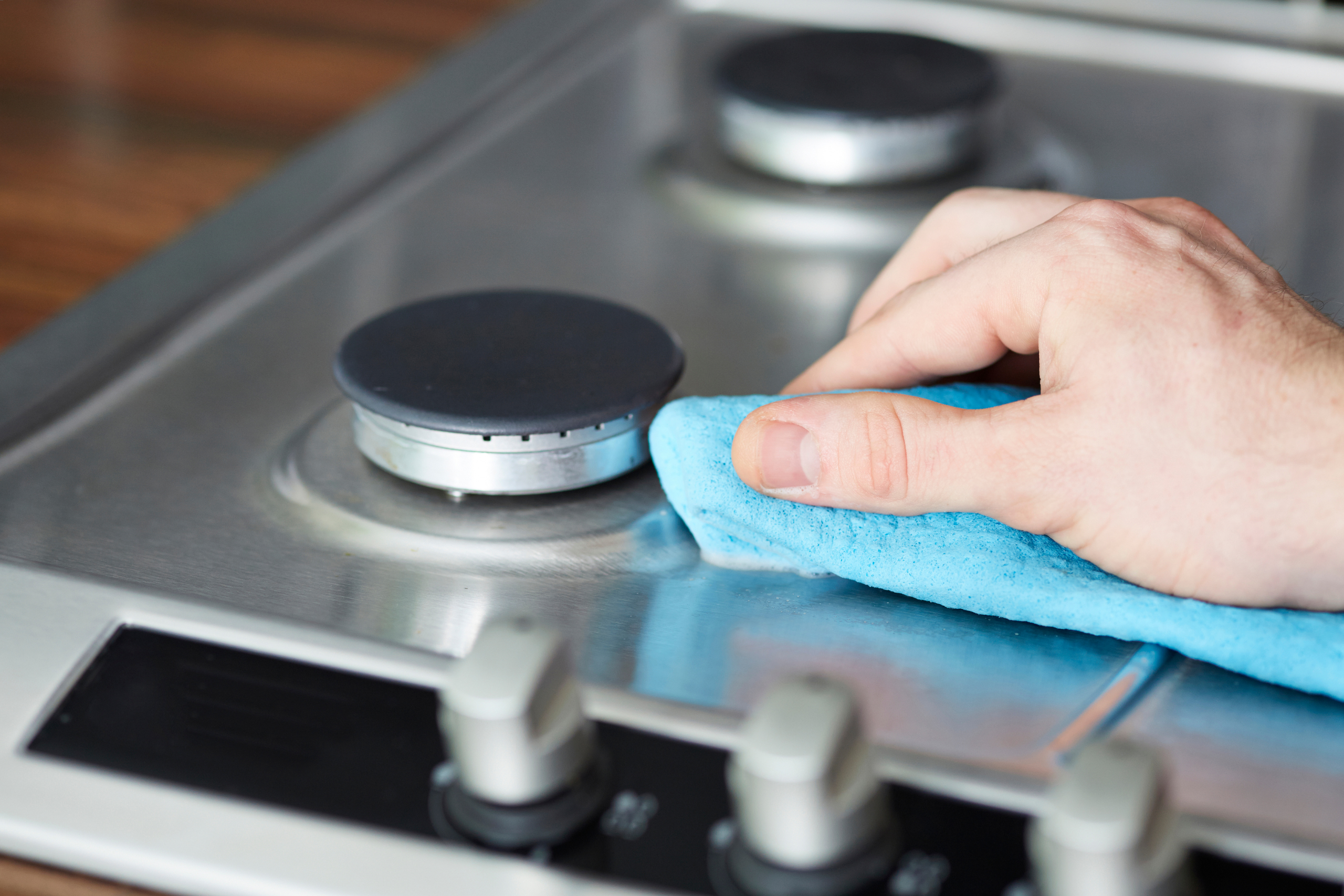 When it comes to your oven, regular cleaning is your best bet. After all, as the old saying goes, "prevention is better than the cure", but this is often a task we neglect.
Start by leaving the hob grates and rings (where possible) in a bucket of hot, soapy water to soak – this ensures any stubborn burn stains will come away more easily.
To effortlessly clear away any stubborn stains or grease marks, create a mixture of water, vinegar and lemon essential oils (the exact solution can be found in our previous blog) and you'll find that any dirt and debris clears away with much less effort. 
This is ideal for cleaning the front and sides of the cooker, the hob area, inside the oven and grill and even the extractor if you have one too.
#5: Window Cleaning
Over the winter the build up of grime and mould can be considerable, particularly if you're managing high condensation levels in your home. 
Take down your curtains, or give your blinds a good polish and, if you can, use the nozzle on your hoover to get into the corners of the window recess to get rid of any dust or cobwebs. 
At this point you can even put your curtains in the washing machine for a bit of a freshening up too.
Now you can get to work with getting the windows clean. Dilute some washing up liquid in water and use a clean microfiber cloth to wipe away the dirt. Then, use a water and vinegar dilution to prevent any streaks and wipe clean with either a clean, dry towel or thick kitchen roll. 
Be sure to dust down the sills and frames, and scrub any mould and mildew deposits that have appeared too.
#6: Clean the Furniture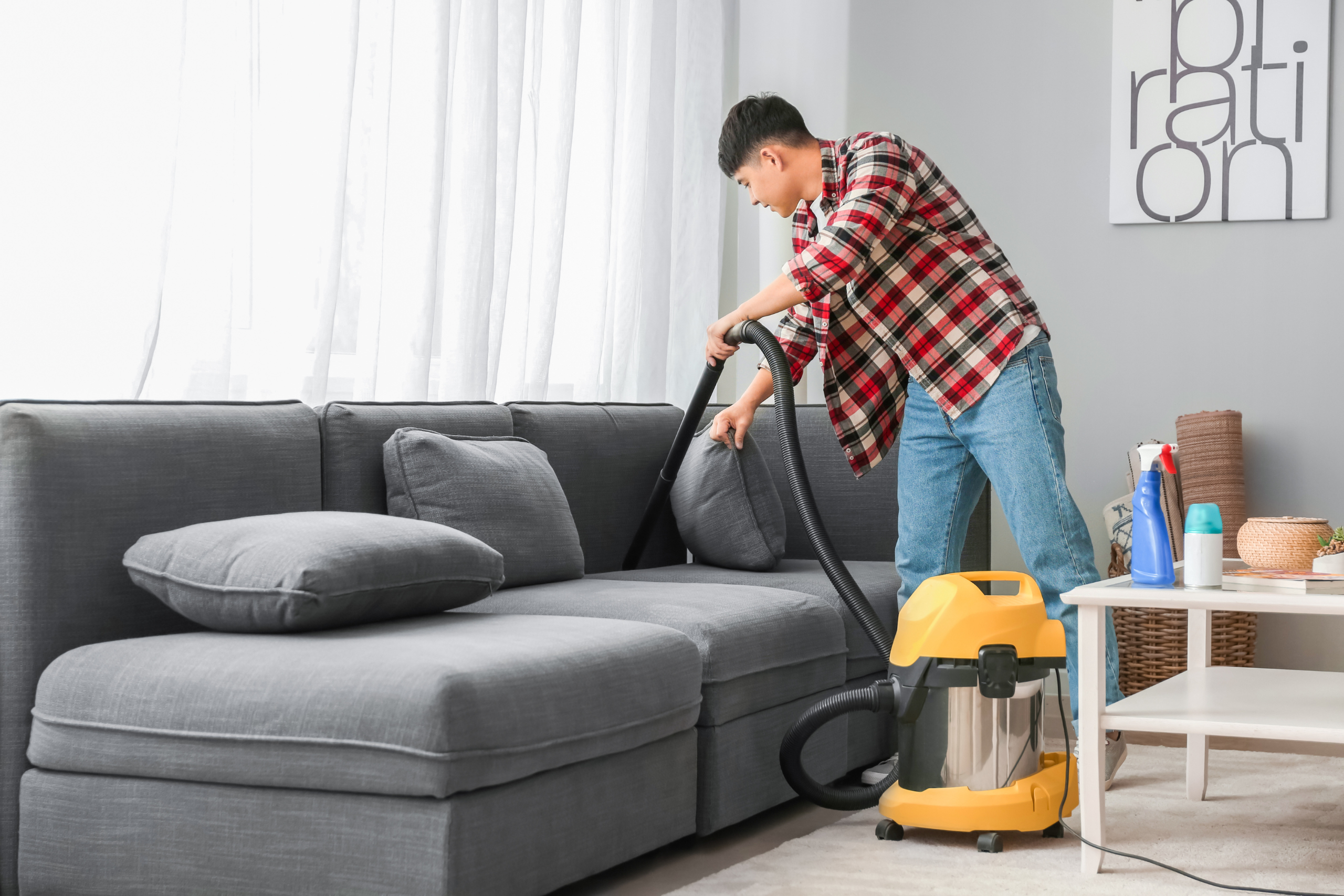 Pull out the chairs and the sofa, and dust the skirting boards and hoover underneath them. 
If the cushions have covers on remove these, put them in the washing machine and hang them outdoors to dry for that clean, fresh feeling. 
While you have the cushions off, use the nozzle attachment on the hoover to remove any debris from down the back of the sofa and chairs.
Can MAK.today Help With My Spring Cleaning?
By now, you may well be wondering where you'll find the time to get on with many of these chores? 
Well, that's where we come in. 
We're an innovative online cleaning platform operating in the London area. We have hundreds of cleaning professionals on our platform just waiting to accept cleaning jobs for immediate start in your area.