Anyone setting themselves up as a freelance cleaner in the UK means can take advantage of an expanding market worth more than £9bn (£3bn of this is the domestic cleaning market alone).
These days, busy homeowners are far more aware of the value of using the services of a domestic cleaner in particular, as they look for an improved work-life balance.
In fact, recent research from insurance firm PolicyBee explains that one in three households now utilise the services of a freelance cleaner, which tells us that now is a great time to tap into this expansive and lucrative sector.
In this piece, we'll be exploring how you can set yourself up as a freelance cleaner, and how MAK.today can help support you on your exciting journey.
Setting Up a Freelance Cleaning Business
Starting a cleaning business isn't just about stockpiling a few cleaning products and setting off to find clients, you'll first need to understand the kind of business you wish to run and the kinds of customers you need to look out for.
Decide Your Niche
In general, the market is divided into three subcategories:
Domestic Cleaners – domestic cleaning is the most accessible and will mean going into residential properties and cleaning them. These tasks will usually be general cleaning, such as dusting, hoovering, mopping, and wiping surfaces in the kitchen and bathrooms, but may also include occasional deep cleans
Most often, you'll be using the cleaning products provided by the homeowner, which is why this is the easiest and most practical means of starting your business in the cleaning industry.
Commercial Cleaners – this means cleaning large-scale private and public spaces, such as offices, hospitals, hospitality settings, banks, schools and much more.
You'll often be required to enter the property at night or during off-peak times of the day, often with specialised equipment, such as floor buffers, and a team of cleaning professionals to ensure the job is completed in a timely fashion.
Specialist Cleaners – this is the biggest barrier to entry as it solves a more niche range of cleaning maladies, such as stain removal, oven cleaning and carpet cleaning, where specialised equipment and expertise is needed.
Setting Up A Bank Account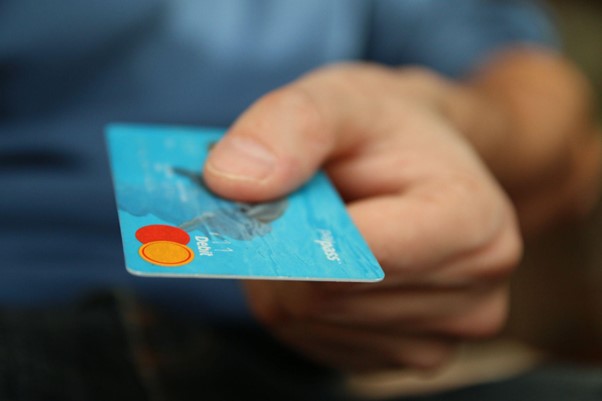 According to statistics, the cleaning industry employs more migrants than any other industry in the UK. In fact, over 20% of domestic cleaners are migrants, 3% higher than the next industry on the list.
In the capital, this figure is far higher, where up to 55% of the cleaning industry are migrants.
Newly-recognised refugees and migrants looking to work in the UK have previously faced huge hurdles in opening bank accounts, which can severely limit their job prospects.
However, if you're not a native of the UK, and you're looking to get started in the cleaning industry, and you've previously faced issues opening a bank account, this process is now far easier than ever before.
Revolut bank offers a simple solution, where you can open a bank account through the app in minutes, without having to visit a branch or dig through reams of paperwork.
Understand Your Budgets
It's likely that you'll first be starting out in the industry as a domestic cleaner, in which case you may only need to invest in some everyday cleaning items, such as mops, cloths, and other basic cleaning supplies.
However, if you're looking to branch out into more specialist areas, you'll certainly be required to pick up more specialised items, as we previously discussed.
Whatever the case may be, it's important to think about these upfront costs beforehand, which can be in the thousands for specialist gear.
Our goal is to decrease the barriers to starting a cleaning business, so if you decide to sign up as a freelance cleaner on the MAK.today app, you'll be doing so for free, and you'll have all the products you require supplied for you by your customers.
Decide Your Rates
Your rates are an important factor when starting out, not only do you not want to devalue your services, but at the same time, you don't want to charge well over the odds of your competitors.
Most cleaning professionals will charge an hourly rate, which is the best option if you're unsure how long a particular clean will take. However, if you're leaning more towards the specialist/commercial route, then a flat fee is preferred to ensure your clients know how much it will cost for your services, as they are usually more costly.
Either way, it's advisable to research the prices in your area to gain a good understanding of what rates others are charging.
By setting up with the MAK.today app, you can simply select the fee you want to charge for your services, and because we don't charge a commission to our cleaners, you'll take home every single penny.
Plan for the Future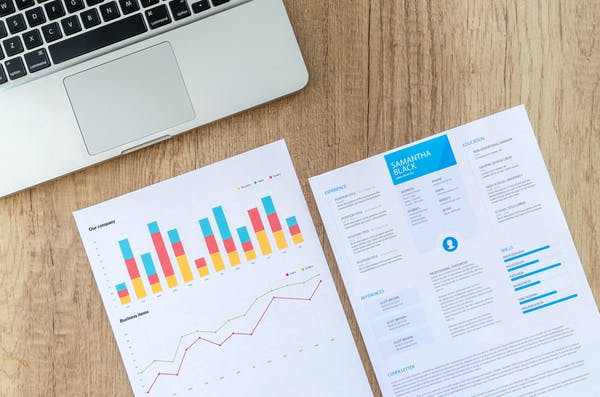 Now you have a good grasp of the budgets you'll be working with, it's a good idea to get these ideas down on paper in the form of a business plan.
Although the idea of a business plan might sound a little daunting, this can actually be a very simple document that gives a solid idea of what you'll be doing going forward.
Perhaps you want to stay as a one-man band, or perhaps you have ambitious plans to scale and hire new cleaning staff. Either way, it's a good idea to map out how you see the road ahead.
At MAK.today, our technology and infrastructure can support a wide range of cleaning professionals from single-person operations, to large corporate cleaning agencies.
We're always happy to offer our help and support to help your new business flourish, whatever the size.
Search for Clients
The next step is looking for the clients that will help your business get off the ground. For a domestic cleaner, this is often as simple as looking around on social media or even leaving flyers in local shops.
The key to success in this industry is trust: it's important to remember that at the beginning, you're a stranger entering someone's home or business, and they will certainly be wary of this.
However, getting off to a good start by being friendly and hard-working, will help to cement a relationship that can last for years to come.
In any business, the toughest thing to do is find more clients. However, our app has been designed to give freelance professionals access to hundreds of clients at a time.
Once you've been registered as a cleaner, you can add your rate and the times and dates you're available to your in-app profile, and clients can begin to book your services straight away.
It's really that simple, and it's completely free to join.
Registering Your Cleaning Business
Although our platform can help support your business, it's important to remember that you're still in charge of the daily operations, and it's crucial to ensure that you're fully registered and protected as a business.
There are a few things you must do in order to be classed as a self-employed cleaner. According to the GOV UK website, you must:
-Be in charge of your own business.
-Take sole responsibility for the success and failure of your business.
-Not have the same rights and responsibilities as normal employees.
-Not receive a full-time salary through PAYE.
All self-employed workers must fill in a Self Assessment tax return for the previous year, while taxable income and National Insurance deposits will be determined by how much money you make during that year.
The next stage is registering your new business with HMRC. If you have plans for growth, then it's certainly worth looking into hiring the services of an accountant who can help you when it comes to tax and VAT too.
Protecting Your Cleaning Business
Although it's an exciting time for you and your business, it's important to keep the potential risks in mind, and how you'll protect yourself and your business against the unexpected.
The most important and most beneficial protection for a cleaning business is public liability insurance. This will cover any costs attributed to accidents in the workplace that might cause personal injury, or (most importantly for a cleaner) accidental damage to a property or any possessions.
If you have plans in the future to hire employees, then the law states that you must take out employer's liability insurance. This policy is quite similar to public liability cover, but will apply to compensation claims made by a member of your team rather than a client or member of the public.
Arranging a personal accident or income protection insurance policy is also a wise idea to ensure you're paid if you're unable to work due to injury or illness.
How Can MAK.today Support Your Business?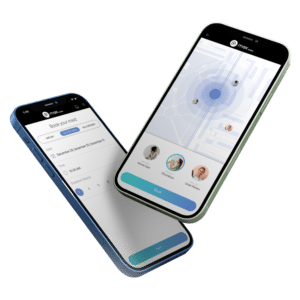 By signing up as a freelance cleaner with MAK.today, we can take care of the stress of finding clients for your new business. We've collated a database of hundreds of customers in your area looking to book your services.
Customers in the app can view your profile, book your services up to three months in advance, and review your performance for other app users.
What's more, we also take all payments from our customers through the app during the booking process, so you don't need to chase for your money and can enjoy monthly payments straight to your bank account.
If you'd like to learn more about MAK.today, or our app, then why not contact us at  [email protected].