For the past few decades, the UK has become a melting pot of cultures, nationalities and languages. In fact, in London, as of 2021, up to 37% of the population is now foreign born, equating to almost 3.5million people, resulting in 270 nationalities and 300 different languages.
Immigrants are now essential to the workforce, in industries as diverse as medical care and banking to agriculture and hospitality.  
Although the pandemic and Brexit have halted free movement in the EU, the latest figures show that in 2021, 573,000 people migrated to the UK. 
At MAK.today, we pride ourselves on being an equal opportunities employer, which is why we work with freelance cleaners hailing from across Europe, Asia, South America and other parts of the world.
We've put together this piece to give you all the information you need when it comes to looking for work here in the UK, whatever your status might be.
Background
The UK, London in particular, experienced an influx of immigration in the late 1990s, as net immigration increased. However, by this point London was already an important settling point for immigrants from India, Jamaica, Bangladesh, Ireland, Cyprus and Kenya.
These communities have since been joined by communities from Nigeria, Pakistan, and various African and Middle Eastern countries too. In 2004 ten Eastern European countries joined the EU, which saw communities of Polish, Romanian, Lithuanian and Ukrainian settle in London too.
With that being said, foreign nationals can often have a difficult time finding work in the UK, so in this piece we'll be covering everything you need to know about working in the UK.
Working in the UK
Migrants moving to a new country are usually classified into four categories:
– Work
– Study
– Family
– Seeking asylum.
Your right to work in the UK will depend on one or more of these immigration statuses – this is also known as 'leave'. If you don't currently have the right to work within the UK, we'll cover this in more detail later in this piece.
Although, for anyone with the following, you're already eligible to work in the UK if you're:
– A British or Irish citizen.
– Pre-settled or settled status with the EU Settlement Scheme.
– Granted a family permit through the EU Settlement Scheme.
– Indefinitely allowed to enter or remain in the UK.
– Granted right to abode in the UK.
Seeking Work as a Ukrainian National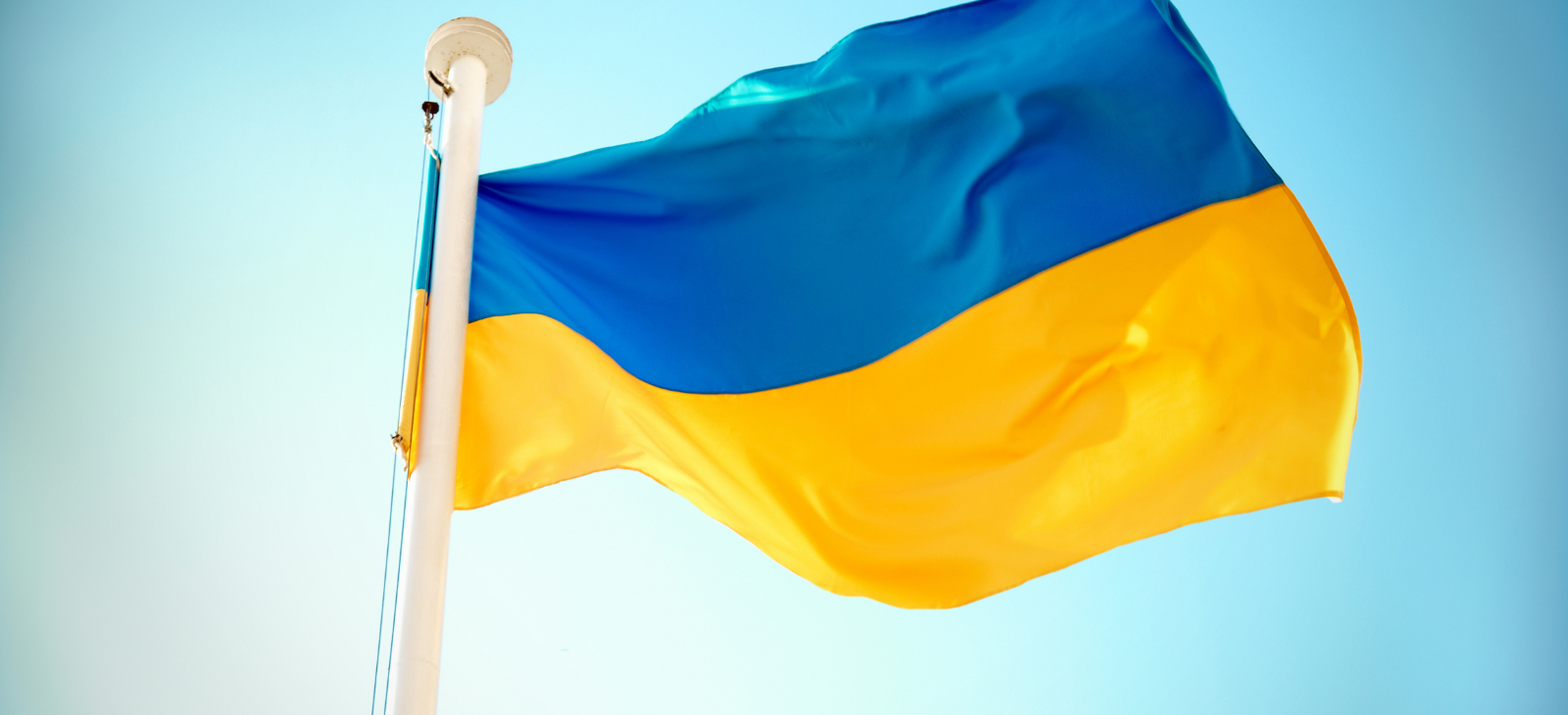 The Ukraine Family Scheme
Due to the conflict with Russia, Ukrainian nationals with immediate or extended family members settled in the UK are permitted to live and work in the UK for up to three years, with access to healthcare, benefits, employment, and other support. 
The scheme is completely free – all applications for which are currently being prioritised by the Home Office – and does not require salary or language requirements to qualify. Although, if you are applying for the Ukraine Family Scheme, you must adhere to the following:
– Must be able to join or accompany a family member based in the UK.
– Must be a Ukrainian national to apply. 
You'll also be able to apply if you've already arrived in the UK, assuming that you adhere to the requirements above. Although, if you've made your application outside the UK, you're advised to wait until this has been granted before travelling.
The application process is completely digital, and you'll be able to use the UK Immigration: ID Check app when applying for your visa, which will prove your identity and provide your biometric details. You'll then be granted an eVisa, subject to approval, which will act as your proof of immigration status.
If you're looking to move with your family, each person will need a separate application, more guidance for which can be found here.
Homes for Ukraine Scheme
The Homes for Ukraine scheme differs from the Ukraine Family scheme, in that applicants aren't required to have close family ties in the UK, and can instead be sponsored by an individual or an organisation.
This scheme is open to all Ukrainian nationals and immediate family members with appropriate sponsors. 
Similarly, with the Ukraine Family scheme, those with valid Ukrainian passports, can utilise the UK Immigration ID check app, when applying for a visa, this will both prove your identity and provide your biometric information.
Once again, when applying for this scheme you'll be eligible for three years stay in the UK with access to benefits, healthcare and job opportunities. 
For further information visit the GOV.UK website, here.
Looking for Work as a European Citizen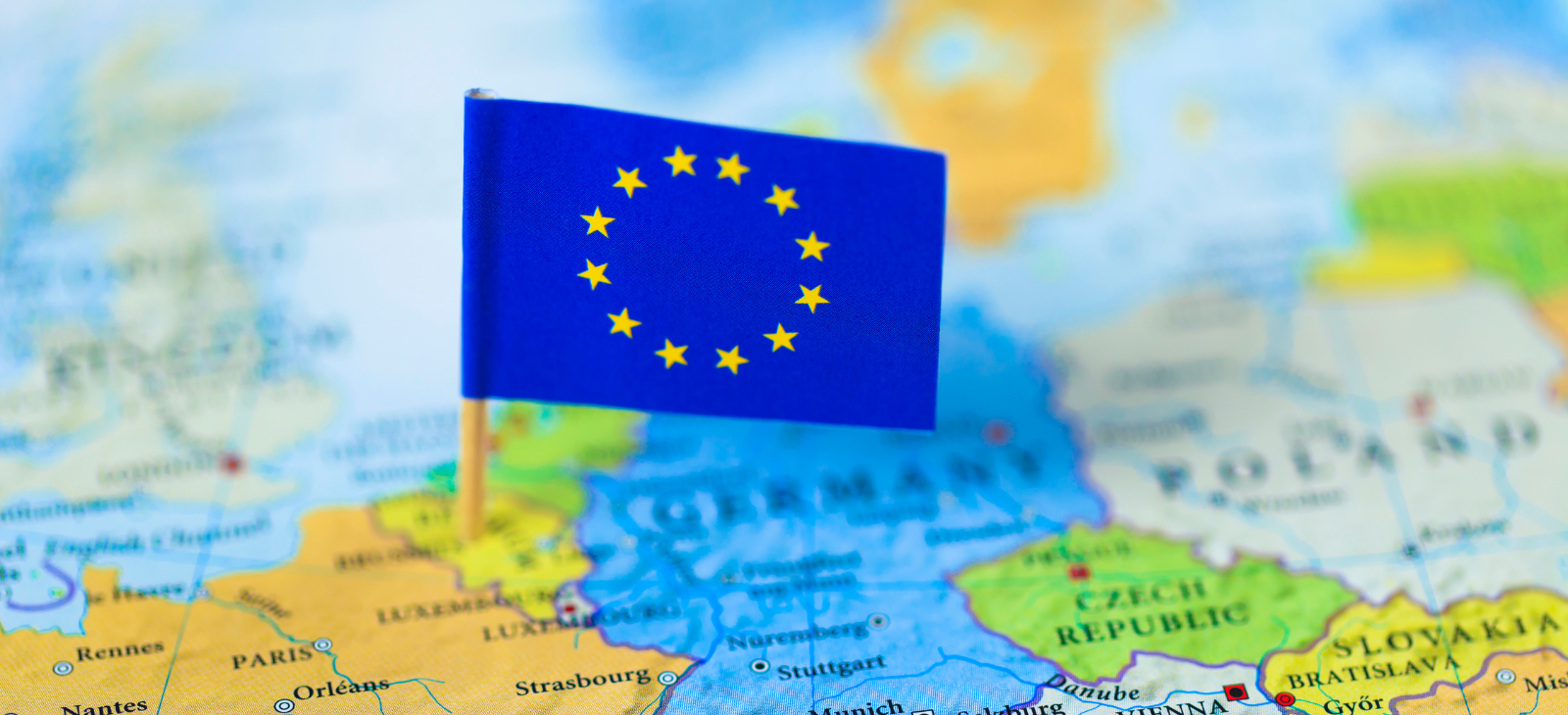 Top EU Nationalities in Britain: Polish, Romanian, Ukrainian, German, French, Italian, Lithuanian, Portuguese, Republic of Ireland.
In years gone by, European Union membership meant the free movement of fellow EU members in and out of the UK. However, following the UK's official withdrawal from the Union in 2021, it means that EU nationals must now meet the same requirements as those looking to live and work in the UK from countries outside the European Union. 
Possessing and EU passport or national identity card is no longer considered proof of your right to work in the UK. From January 1st 2021, any citizen of the EU that is interested in living and working in the UK is required to obtain a skilled worker visa and an employer sponsorship license (which we'll cover below).
This process will be the same for other non-EU countries, other than Ukraine, which we've already covered.
Seeking Work as an Asylum Seeker
Generally, asylum seekers aren't typically allowed to work whilst their asylum status is under consideration. 
Once an asylum claim is successfully granted, a claimant will have unrestricted access to the entire job market in the UK.
When Can a Permission to Work Application Be Granted?
The Home Office will often grant permission to work to asylum seekers who have been waiting for a decision on their application for twelve months or more, through no fault of their own.
Through this policy, you will be allowed to work in any of the sectors on the newly-expanded shortage occupation list. However, any of these permissions will be revoked if your claim is refused, and you will be required to leave the UK.
Application Process
If you're applying for permission to work as an asylum seeker, you must make your application in writing to UK Visa and Immigration, with the following information:
– Your full name, date of birth and nationality. 
– Home Office reference number.
– A statement requesting permission to work in the UK.
– Contact details of yourself, and a legal representative, if applicable.
Right to Work Checks
You will be issued with an ARC (Application Registration Card), these are issued to all individuals looking to make asylum claims. These cards look similar to the Biometric Residence Cards.
Looking for Work as a Non-EU Citizen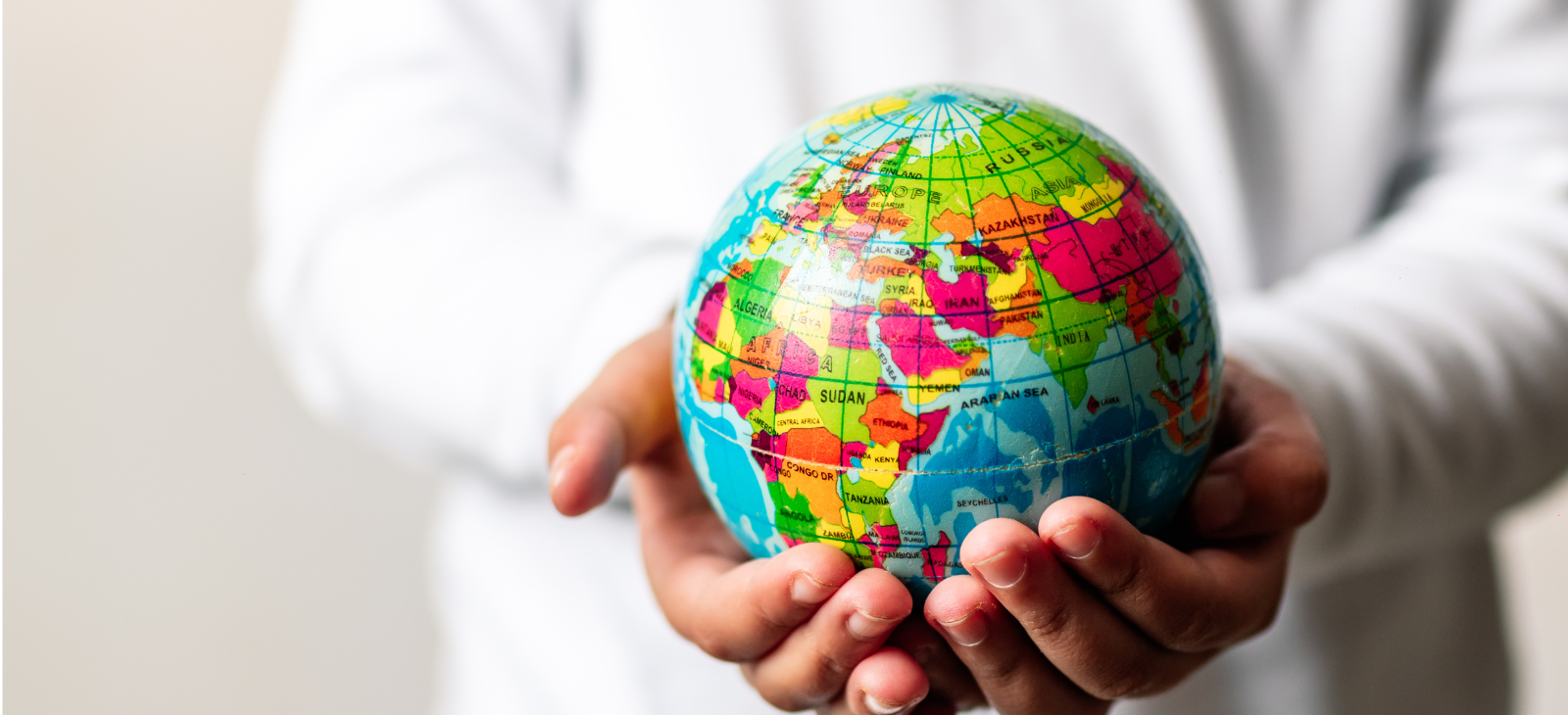 Top Non-EU Nationalities in Britain: Indian, Brazilian, Nigerian, Pakistani, South African, American, Iranian, Iraqi, Chinese, Filipino, Jamaican, Bangladeshi, Kenyan
Any Non-UK citizen that doesn't automatically qualify to work in Britain, must apply for a UK work visa. 
There are a range of different working visas available for those wishing to live and work in the UK. 
At MAK.today, we work with a range of nationalities both as employees of the business, or those working as cleaning professionals through the app, so we know how important it is to select the right visa for your situation.
Do I Require a VISA to Work in the UK?
Under the UK immigration points system, there are several immigration options, both short and long term, for overseas nationals to enter the country for work purposes.
All EU and non-EU citizens are not considered as 'settled workers' automatically, and therefore must obtain a visa to work in the UK.
The following summarises the most common visas required for obtaining work in the UK. 
Skilled Worker Visas
Skilled Worker visa is a sponsored work visa that allows migrant workers to take a role within an eligible skilled occupation through an approved employer. 
The cost of applying for this specific visa will vary depending on your circumstances, but you should expect to pay between £600 to £1500. You may also find this fee decreases if the job in question appears on the shortage occupations list.
To qualify for this visa, you must:
– Have a genuine job offer from a licensed UK employer and a certificate of sponsorship. 
– Meet the minimum salary and skills requirements – this has been lowered under new rules in order to make it easier for employers to recruit skilled workers from abroad. 
– Have sufficient funds to support yourself and able to speak English to a good standard.
Should you be successful in your application, you will be given a Skilled Worker visa for up to five years, and providing you are able to meet the standards and requirements under this scheme, there's no limit on the number of times this can be renewed. 
If you hold this visa for five years, you'll aslo have the option of applying for settled status in the UK on a permanent basis.
Graduate Visas
The Graduate visa is an unsponsored visa which allows overseas students who have been earned a degree to work, for up to two years. The cost for applying for this visa is £700.
In order to apply for this visa, you must:
– Complete at least an undergraduate degree, and/or obtain a professional qualification.
– Complete the above with a qualified higher education outlet.
– Ensure your education provider has informed the home office of course completion. 
– Have studied in the UK for a minimum period of time under your student visa.
Your graduate visa cannot be extended beyond the two or three-year allocation period, although you may be able to transfer to another visa, should you meet the requirements. 
Temporary Working Visas
In addition to the unsponsored and long-term working opportunities we've listed above, there are also short-term working visas you may consider too.
These are categorised into six options for overseas nationals wanting to come to the UK to work:
– International agreement worker visa.
In all of these examples, you'll require a certification of sponsorship from an approved UK sponsor. You will also need to meet financial requirements, along with specific obligations based on the specific visa you've applied for, which will ultimately determine how long the visa lasts – anywhere between six months and two years.
The MAK.today Promise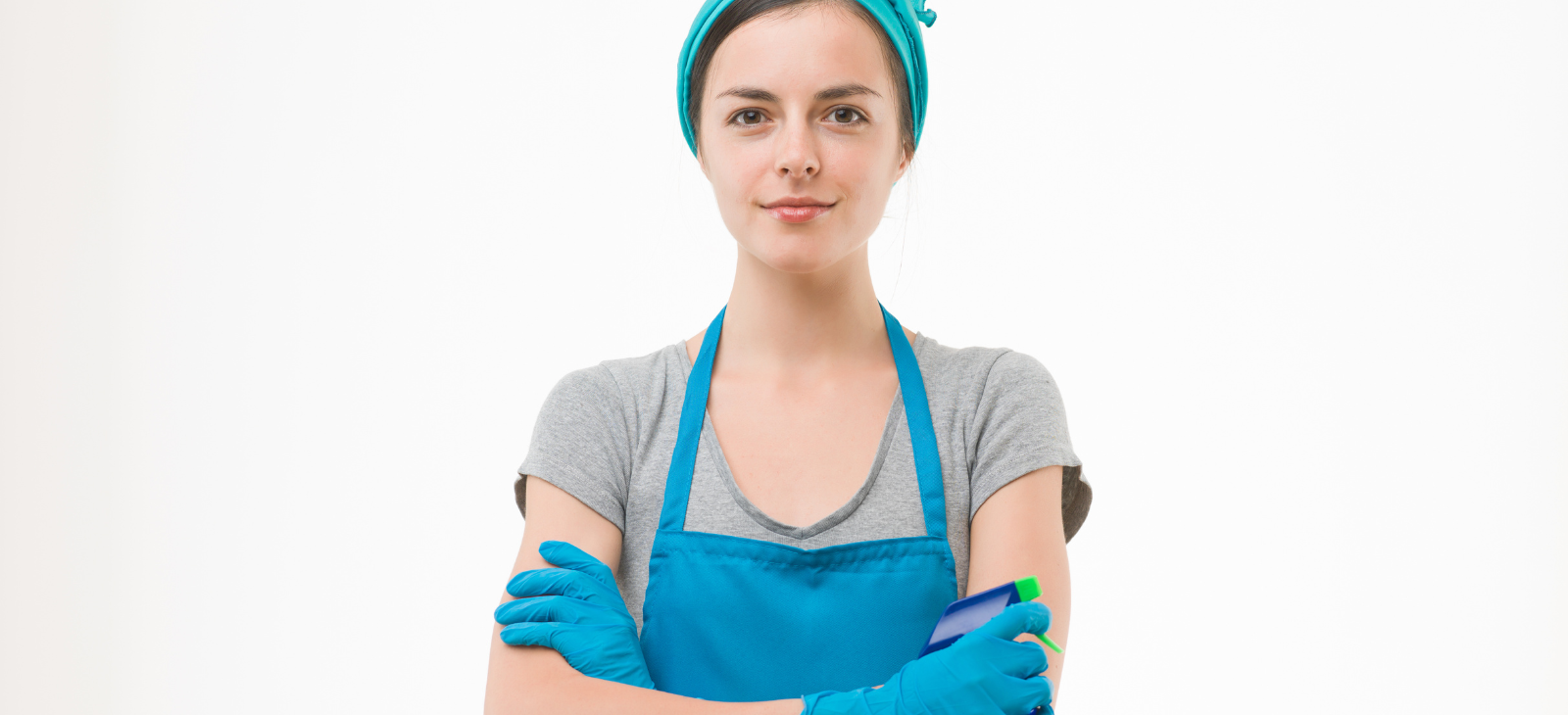 At MAK.today, we are a company that is committed to supporting diverse communities looking for appropriate employment opportunities.
We believe that everyone should have the opportunity to access well-paid employment. As such, anyone using our app to look for cleaning jobs will have access to help and guidance on self-employment, as well as support in their native language to ensure they are able to go about their business safely and provide the best possible service to their clients. 
If you have any questions on anything we've covered in this post, you'd like to join MAK.today as a freelancer, or any other general queries, why not contact us at [email protected]?