Starting a self-employed cleaning business is a fantastic way to earn a living on your own terms. This occupation gives you the freedom to work the hours that suit your lifestyle, select your own clients, set your own rates, and manage your own schedule in a way that you couldn't do with most other jobs.
Now we're seemingly on the other side of coronavirus pandemic, demand for cleaning professionals has grown exponentially – in fact, statistics show that 5% of the entire UK work force is made up of cleaning professionals across all sectors.
So, in this blog, we'll be exploring how to start a career in professional cleaning and how you can benefit from this fantastic opportunity.
How Can I Become a Professional Cleaner?
Before beginning your journey, it's important to understand the challenge that running your own business poses. Even though cleaning is a growing sector, it's always tough to start from scratch, whatever the sector.
It's important to bear in mind that you'll be managing your own tax, insurance, and other vital components, and you may even need to prepare for the possibility of managing your own cleaning staff in the future too.
However, the biggest factor when running your own cleaning business is the way you react to potential setbacks – if you're able to take on these challenges with positivity and a can-do attitude then there's a good chance your new venture will prove to be a wonderfully rewarding experience for you and your loved ones.
Stage #1: Decide Your Market
The first step in becoming a professional cleaner is deciding what market you'll work in. Generally, there are three cleaning disciplines:
Commercial
Domestic
Specialist
Although it's common for some cleaners to work within all three categories, your experience and expertise are likely to define which specialty you'll choose.
It's important to ask yourself what kind of demand there is in your area. For example, if you live in a city, it's more likely that your chosen market will be the commercial sector, cleaning offices and other business premises.
That said, there are no hard and fast rules as to which sectors you should choose, but it's worth gauging the requirement in your area before you do anything else.
Stage #2: Create a Plan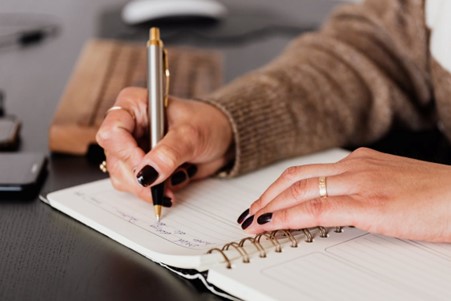 Once you've chosen the area you'd like to predominantly focus on, it's certainly worth creating a plan. That's not to say this document must be a complex multi-page business plan, but it should at least give you the solid foundation you need to make decisions and grow your business going forward.
Within this plan, you can outline any market research, ongoing financial management, and any advertising/marketing channels you may wish to pursue.
Stage #3: How Much to Charge?
One of the most important decisions you'll make as a freelance cleaner is deciding on how much you'll charge for your services. It's important to gauge the rates in your area, to ensure that you're not only competitive, but also not undervaluing your services.
Most cleaning professionals will charge by the hour, although flat fees are also an option, particularly for commercial cleaners cleaning a set number of offices, for example.
Hourly rates are more common in domestic settings, since no two houses are the same and you might not be sure how long each clean will take.
Of course, specialist cleaners can charge much more for their services, but the opportunities will be more limited.
One of the biggest benefits of our MAK.today apps, is the option for cleaners to select their rates as they please and have all their payments managed entirely through the app.
Stage #4: Set Aside a Budget
If you've decided to start cleaning for domestic settings, then you may only require a small up-front investment to purchase the essentials such as washable cloths, mops, brooms, gloves, and cleaning products etc.
However, if you decide to go down the specialist or commercial route, you will need your own specialised equipment, such as vacuums, carpet cleaners or specialist chemicals which are likely to cost a lot more.
Decide within your plan how much you'll need to perform the services you plan to offer to your customer base, and that includes the requisite insurance to ensure both you and the clients are protected.
Stage #5: Finding Clients
Finding clients will vary depending on the kind of markets that you've chosen to operate in. For example, if you're looking for domestic cleaning jobs then social media such as Facebook and NextDoor are perfect. Sites like Gumtree and PreLoved are also ideal.
By signing up as a freelance cleaner on the MAK.today platform, you'll have a ready-made list of potential clients, who can view your cleaner profile, chosen job rates, reviews and book your services based on the times and dates that you'll be available.
How MAK.today Can Help Your Career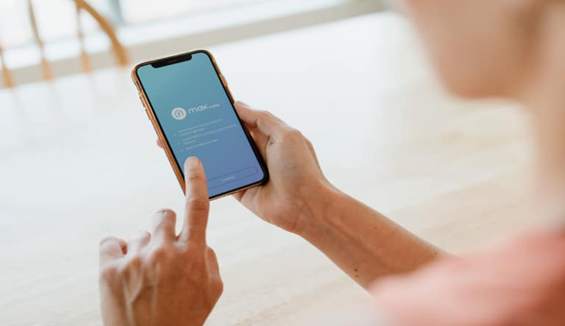 At MAK.today, our goal is to simplify the daily routine, by connecting our app users with freelance cleaning professionals, just like you.
We've collated a database of app users who are actively searching for cleaning services, to take the legwork out of looking for clients and giving you the chance to grow your business in a way that suits your lifestyle.
The MAK.today Pro app is completely flexible, and allows you to choose your own rates, manage your own schedule, chat to your customers and select the cleaning jobs that fit the way that you wish to manage your business.
To find out more about starting a cleaning business, or to find out more about how our app can help your business scale, then why not get in touch with us today at [email protected]?