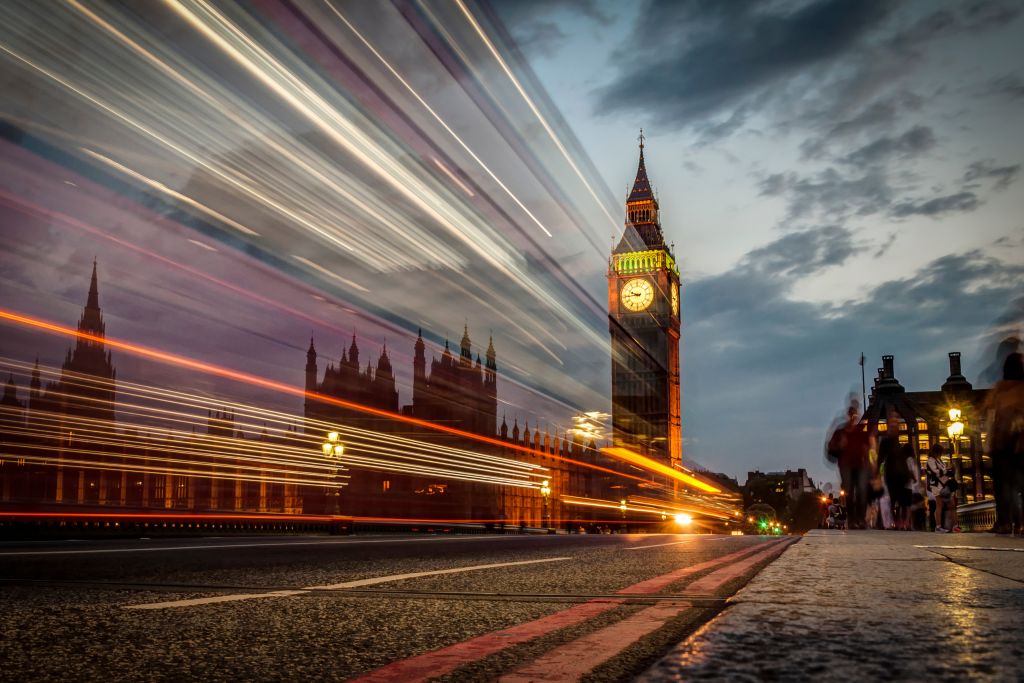 Between school runs, cooking meals, running errands and working, there's hardly any time left in the day to sit down, let alone get on with chores.
At MAK.today, we understand that life is busy, and we also know that even a few minutes here and there to spend time with your loved ones is super precious, and in any case, who wants to spend this free time scrubbing the kitchen floor or spraying the shower tiles, anyway?
In years gone by if you were looking for a cleaner in London, you'd need to trawl through local Facebook groups, get recommendations from friends, or even respond to ads in the local papers. 
Whether you're looking for weekly cleans for your London home or business, the occasional freshen up or you need help simply keeping on top of the cleaning chores, we're here to help so you don't need to do any of the hard work.
Our innovative platform, allows London users to download the app, browse through the profiles of hundreds of vetted cleaners in the local area from as little as *£13 an hour.
*Please note cleaner's are able to set their own rate in the app, so this may vary. 
Is it Worth Getting a Cleaner?
A recent study in the Guardian found that with the increase in working hours, combined with other responsibilities meant that the majority of us are just too busy to clean. 
Of the 2,000 UK adults to take part in the study, only half said they were able to set time aside each week to complete standard cleaning chores such as hoovering, dusting and tidying. 
The demands of modern life, such as looking after children, working longer hours and trying to balance other responsibilities meant that over a third of respondents reported a struggle to find any time for housework.
But with all this in mind, how on earth can you find the time to stay on top of your cleaning, when you want to be spending your time on the things that matter most to you?
That's where the MAK.today app comes in.
Why Should I Book a Domestic Cleaner?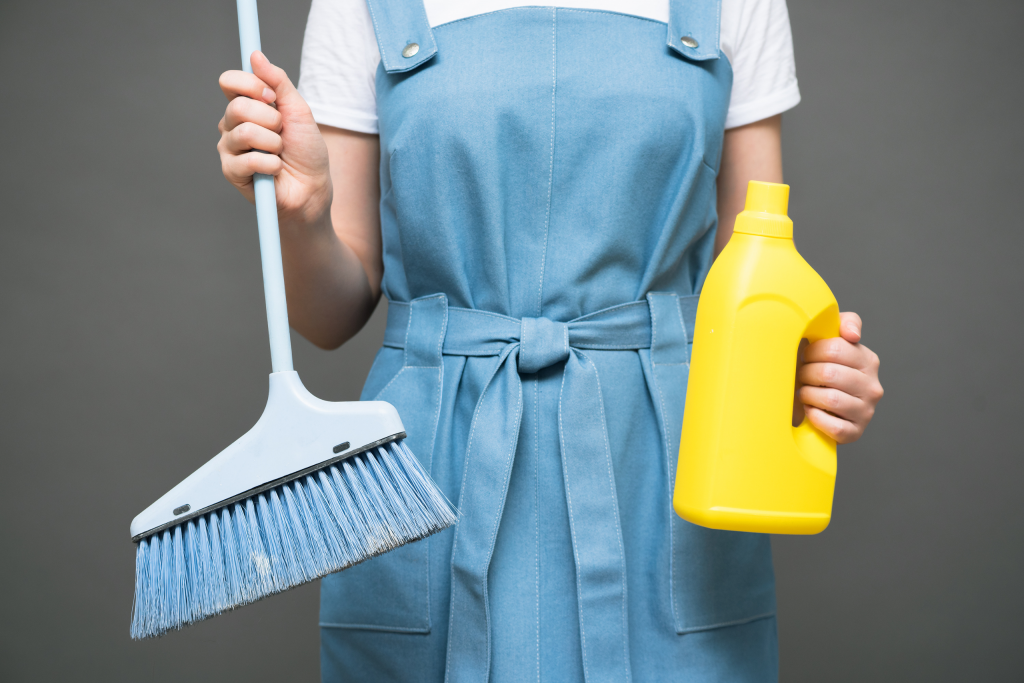 We are one of the leading cleaning platform's in the capital, and our app makes finding your ideal cleaner just a click away. Once you've registered with us, you can access the app to find trusted and thoroughly vetted freelance cleaning professionals in your area and book them at a time and date that suits your schedule.
Everything from scheduling your appointment and talking to your cleaner to making payment and reviewing their service is all done in the app, so you can kick back without the hassle.
Once your cleaner starts you don't need to worry about cash payments, as these are all made securely during the booking process. 
And should your cleaner not arrive, or cancel at the last minute, then you can let us know through the app or on our hotline and we'll arrange a replacement, usually within 24 hours.
How Do I Find a Cleaner in London?
In a city as busy as London, it's a good bet that after a hard day's work, you'll spend much of your remaining energy trying to battle through the commuting crowds, that all you want to do is get home and relax. 
The MAK.today app can take away the stress of trying to find the time to complete those weekly chores.
Once you've downloaded the app, available for Apple and Android devices, all you need to do is register to gain access to the platform.
Step #1:

Select the time and date that suits you and your family. You can also select a one off clean, schedule your cleans for up to three months in advance, or select to book multiple cleaners for larger jobs. 
Step #2:

Enter your postcode and some information about your home and we'll match you with some of the best available cleaners in your area. 
Step #3:

Browse the profiles of the cleaners, and you'll be able to see the reviews and ratings of each from fellow app users.
Step #4:

Follow the steps to book your cleaner and input your payment details to pay securely through the app.
Of course, we know that not everyone has the same requirements when it comes to their home, so we recommend either being there to greet your cleaner when they first arrive to explain your needs, or clearly outlining what you require in the in-app chat feature before the clean is scheduled.
It's also a good idea to show them around your home and let them know which areas are a priority, and leave all the cleaning supplies and additional equipment out ready for them to clean and let them know where they are stored afterwards as well.
Letting the cleaner know what you'd like done beforehand means that they can tailor their routine to ensure that everything you've asked for can be completed in time.
What Cleaning Services Do Cleaner's Offer?
Regular cleaning services are bookable from a minimum of three hours, for standard cleaning chores, such as:
– Vacuuming
– Dishwashing
– Cleaning the bathroom
– Cleaning mirrors
– Ironing
– Dusting
– Mopping
– Bed making
– Emptying bins
However, if you're looking for additional services in the app such as deep cleaning, end of tenancy cleaning or multiple cleaners for larger jobs, then the minimum booking hours for this will vary.
Please note that you'll need to provide all the cleaning supplies and equipment for your cleaner on arrival, as standard these should include:
Bathroom cleaner

Bin bags

Duster

Floor cleaner

Glass cleaner

Kitchen cleaner

Laundry detergent

Limescale remover
Microfiber cloths (washed between visits)

Rubber gloves

Sponges

Toilet cleaner

Vacuum bags (if required)

Vacuum

Washing-up liquid
How Much Does a Cleaner Cost Per Hour in London?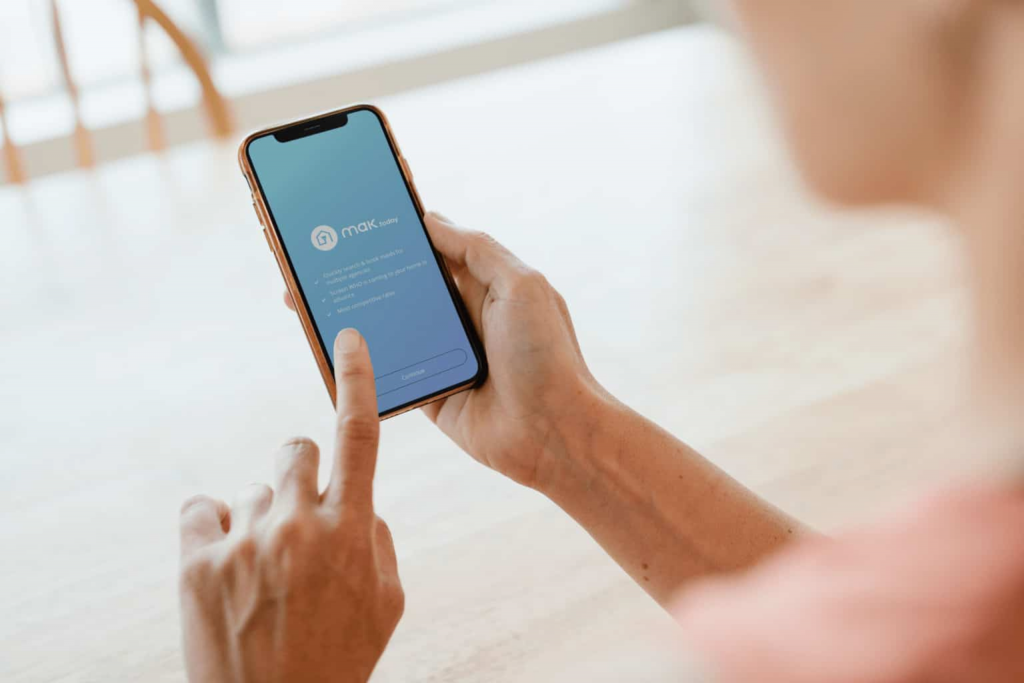 The average cost of hiring a cleaner in London is anywhere between £15 to £30 an hour, depending on the services they provide. 
The cleaner's on our app are free to choose their own rates to ensure they're paid a fair wage to complement their skills, experience and specialisms.
Prices start from as little as £13 an hour for a minimum booking time of three hours. However, please note that if you require multiple cleaners, deep cleans or other specialist services then prices will vary depending on the cleaner and the number of hours the job will take to complete. 
We are one of the top cleaning platforms in the London area, and we work with hundreds of highly-qualified, and vetted freelance professionals to ensure that you're getting only the very best value for your hard earned money.
So, whether you're looking for regular cleaning, deep cleans, or something a little more specialist, our app is available to download for Android and Apple.
If you'd like to learn more about us, then why not get in touch?